Security measures were tightened across London's vast mass-transit network, and the government described the threat level as critical, meaning another attack could be imminent.
Police in London were searching for the assailant who detonated a homemade bomb Friday that sent a scorching blast of flame and smoke through a London subway car, injuring at least 29 rush-hour commuters and sending panicked crowds scrambling for safety in what police called a terrorist incident.
As of Friday evening, authorities had given no details on possible suspects. Security measures were tightened across London's vast mass-transit network, and the government described the threat level as critical, meaning another attack could be imminent.
————————————————————————————————————————————–
Advertisement:
Download some really cool apps from http://coolindianapps.com to find like-minded people to chat.
To Celebrate 70 yrs of India's Independence, NRIApps.com is offering 1 Month FREE chat in 20+ Hugely Popular Indian Apps to all new members who join in 2017.
——————————————————————————————————————————————–
British media reported that the crude device, carried in a bucket and shoved into a shopping bag, had a timer, suggesting that some degree of bombmaking knowledge was employed.
The Islamic State terrorist group claimed responsibility for the explosion on its Amaq news website.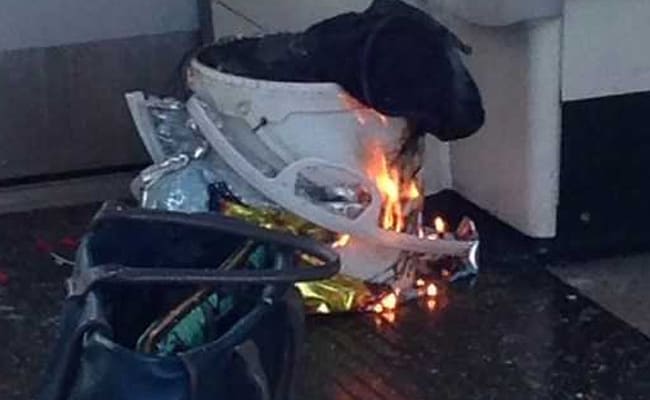 Experts cautioned that the group often seeks credit for attacks it may have inspired, as well as ones it had nothing to do with.
The explosion on London's Tube is bound to rekindle pointed debate about whether countries such as Britain have been tough enough fighting terrorism. Just hours after the blast, President Trump suggested the United Kingdom needed to be "more proactive." Shortly after, Prime Minister Theresa May retorted that such criticism was not helpful.
"This was a device intended to cause significant harm," May said, but it remained unclear whether the explosive may have detonated prematurely or malfunctioned at the Parsons Green station, about three miles southwest of central London.
It was not certain whether the suspected bomber was among those hurt or was now the run. In a sign that a manhunt could be mobilized, London police appealed to the public to submit cellphone images taken at the scene. British media said that investigators had closed-circuit television images of a suspect. The homemade device blew up on the inbound train, nine stops from Westminster.
After the attack, Trump tweeted: "Another attack in London by a loser terrorist. These are sick and demented people who were in the sights of Scotland Yard. Must be proactive!"
It was unclear whether Trump had been briefed by his security advisers and knew something of the identity of the assailants. At the time, neither the London police nor the British government had said anything publicly beyond describing the detonation as a suspected terrorist attack.
Following Trump's tweets, and without mentioning the American president by name, May said it's not "helpful for anybody to speculate on . . . an ongoing investigation."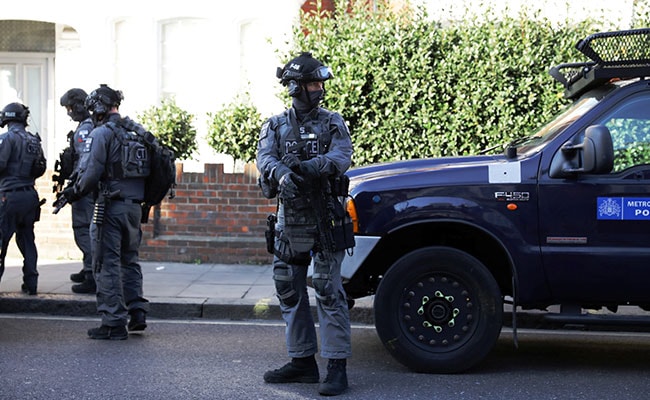 Later, during a brief appearance outside the White House, Trump further hammered a hard-line message, saying: "We have to be very smart and we have to be very, very tough – perhaps we're not nearly tough enough."
During a tumultuous election campaign that was interrupted by two terrorist attacks, the British prime minister repeatedly promised harsh new measures. May vowed that "if human rights laws get in the way" of protecting Britain, she would change those laws.
At the time, experts wondered whether May's tough talk could be matched by more action in a country considered one of the world's most proactive on counterterrorism.
"The threat is now so diffuse that it is unclear how those measures could be more effectively used to prevent future attacks," said Raffaello Pantucci, director of the International Security Studies group at the Royal United Services Institute in London. "One of the few possibilities would be to impose harsher sentences for terror-related offenses, and that is certainly something being considered."
Read More @ ndtv
---
Contact PhoenixGMN or PhoenixInfomedia.in for all your App & Web design development needs. Other services include – SEO, Online Promotion, Digital Marketing, App Explainer Videos, eShops & much more. Checkout Our Handpicked Apps Portfolio & Videos here – https://goo.gl/DzcCWd
Leave a comment